Fresh air everywhere.
Venti was a concept product I created for Lehigh University's Integrated Business and Engineering program my freshman year in spring 2009. A cup-shaped humidifer for your car cheekily named after the drink whose cupholder it was intended to take over. I grew oddly attached to the design, and I still kind of want one ten years later... even though I don't use a car.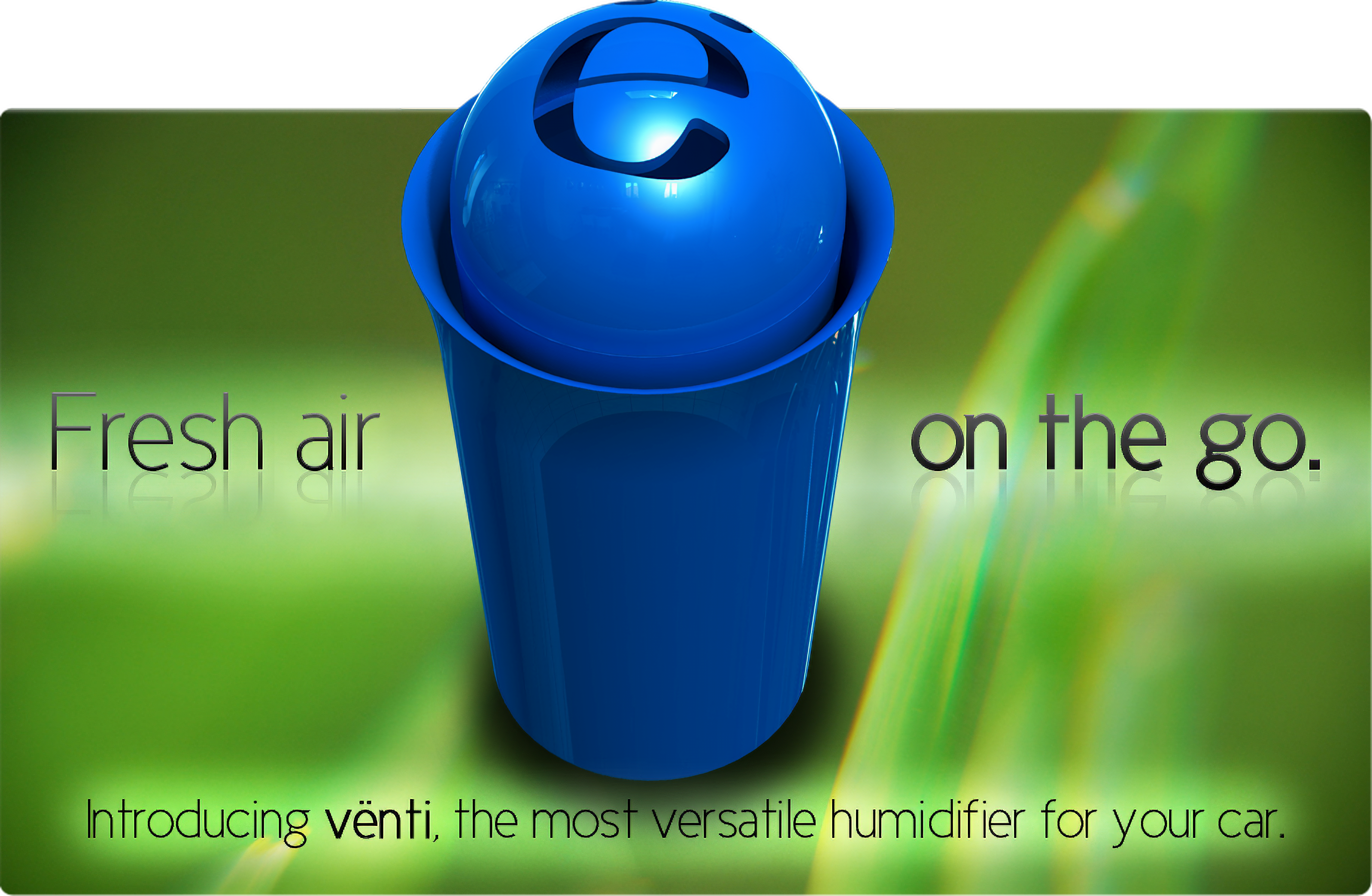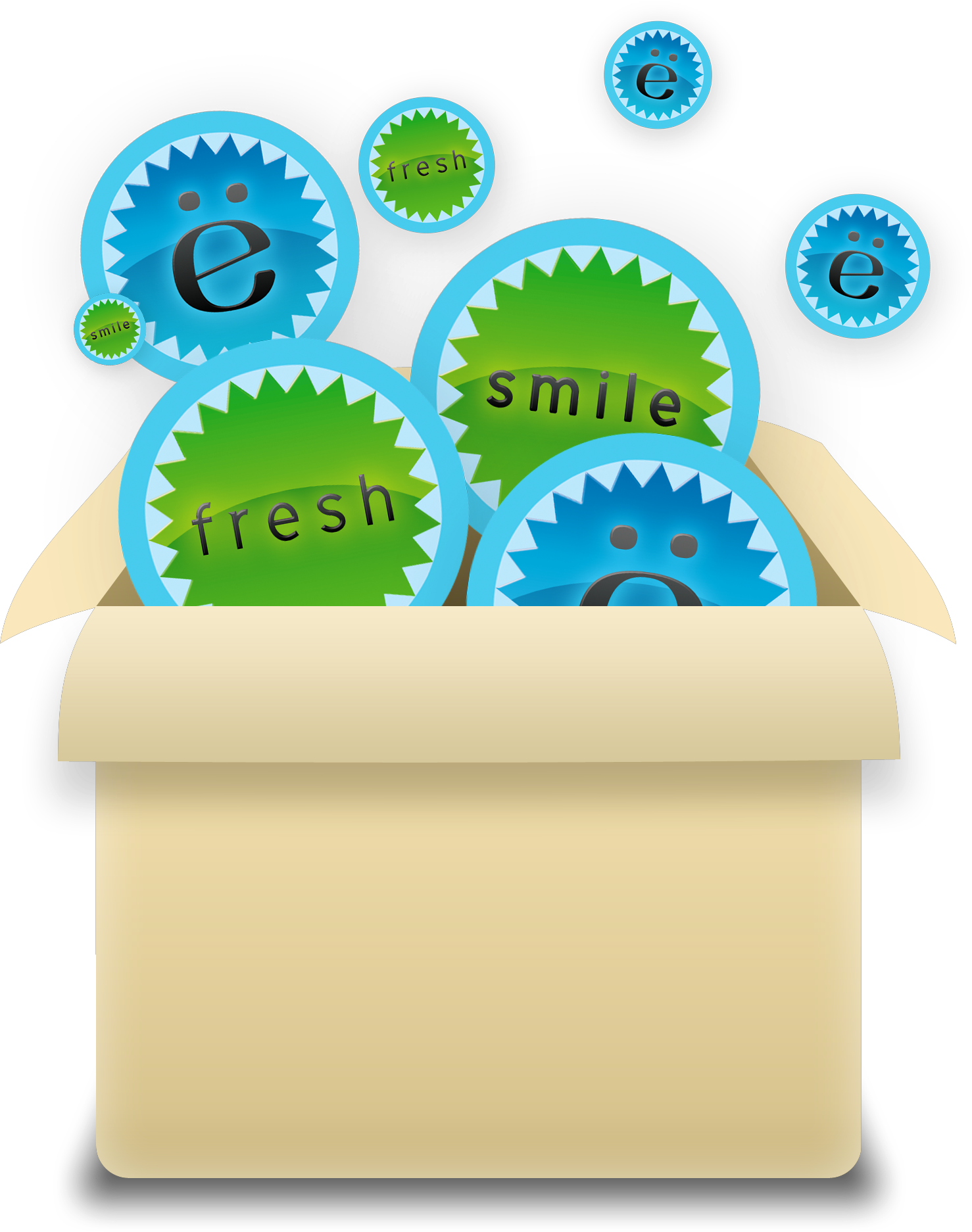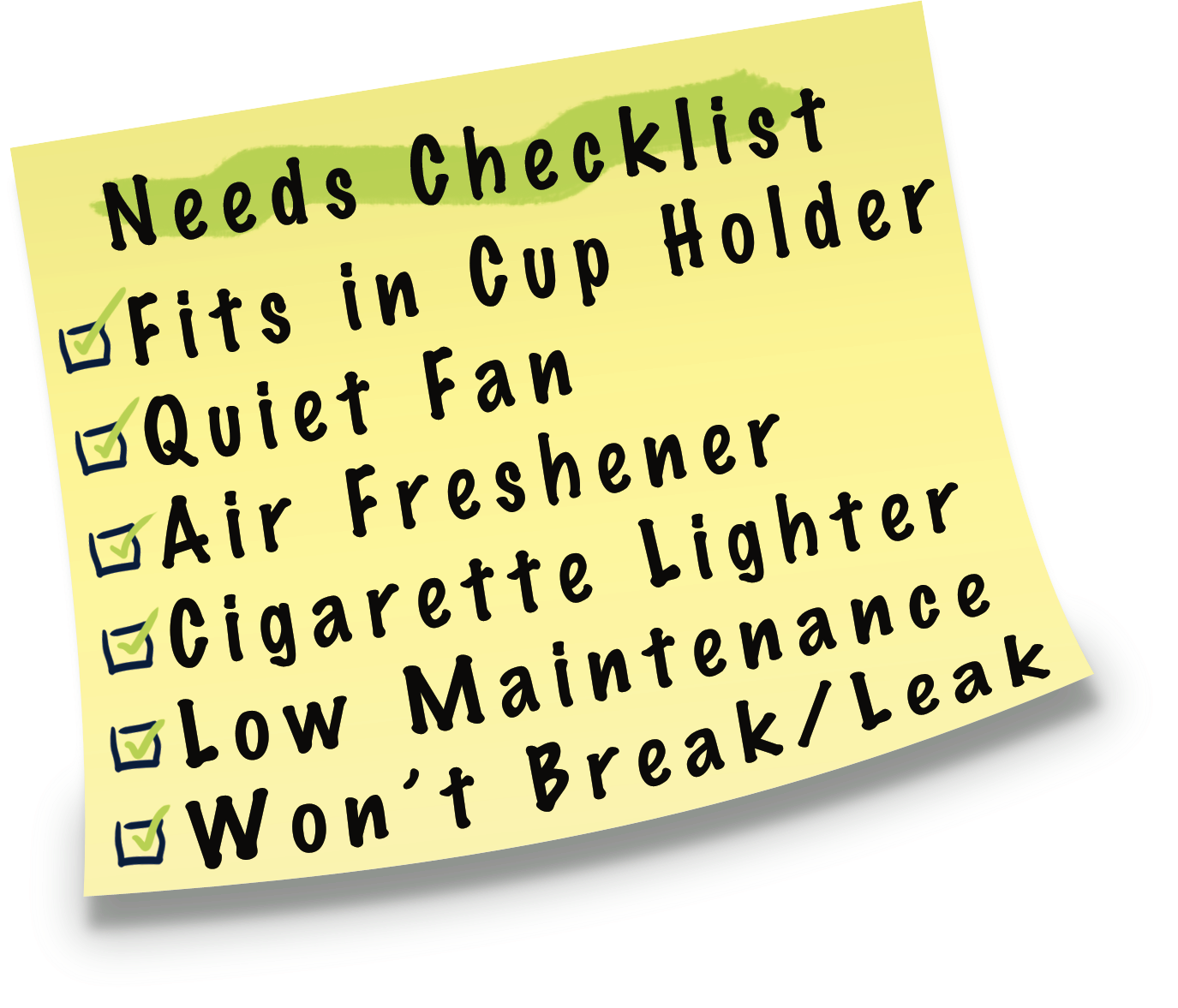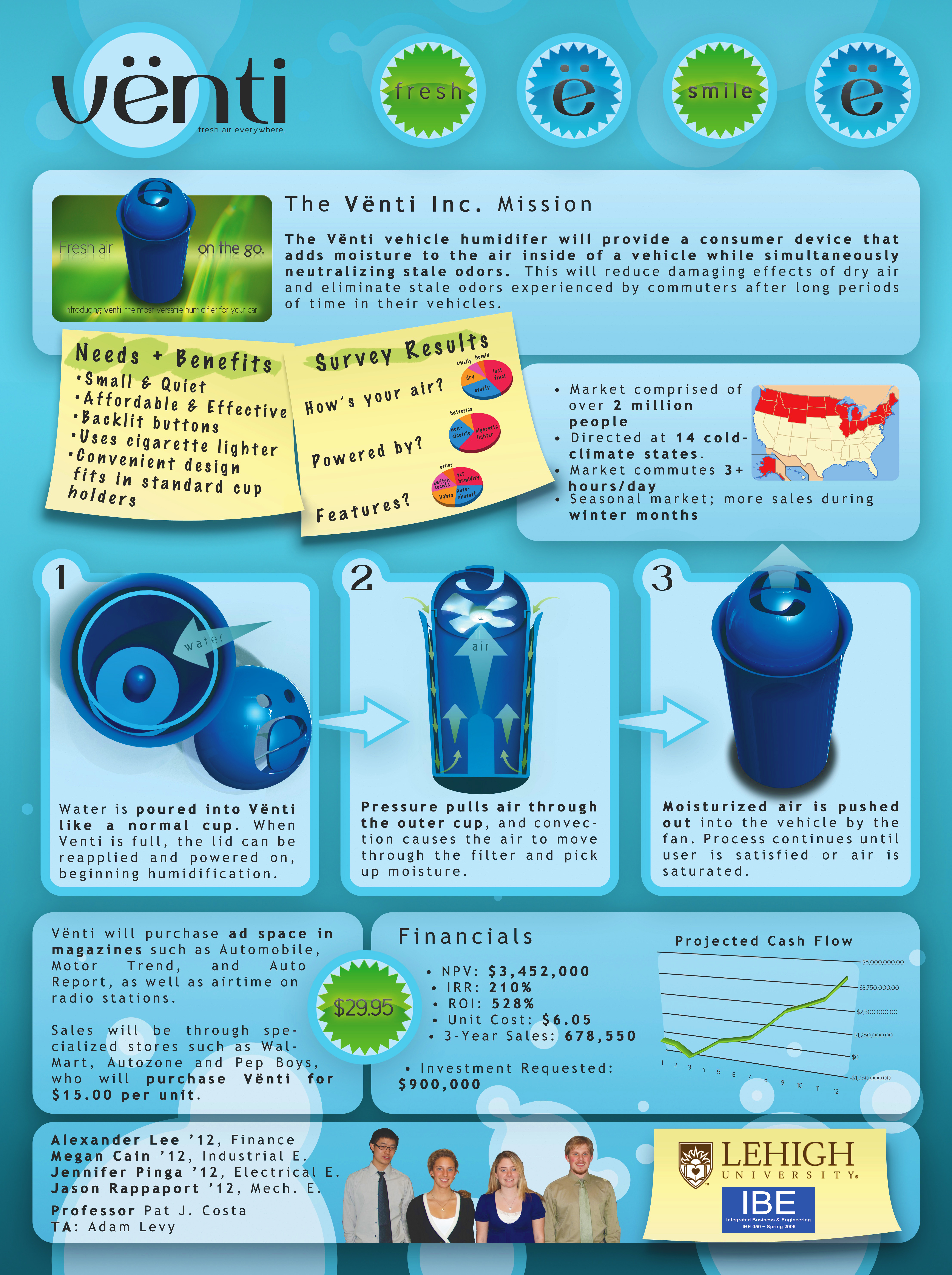 I have only two regrets in life: the letter spacing on this poster, and growing that goatee.